Do you have Lance Moore? Try and get Larry Fitzgerald or Wes Welker for him. Capitalize on your opponent's disgust.
Fantasy Football Junkie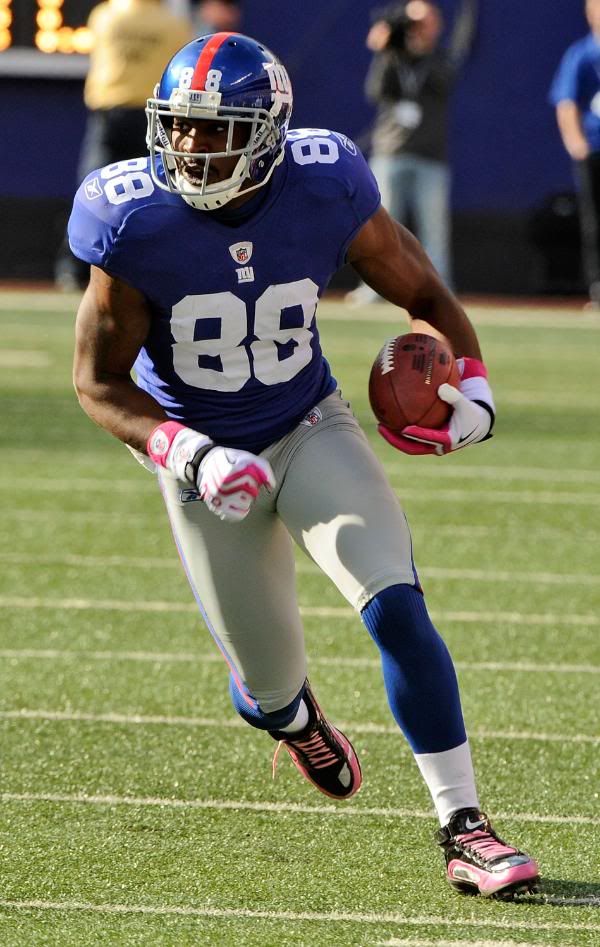 After that first let down of a game, many Hakeem Nicks owners might be feeling a bit trigger happy.
See if they are!
I'm not worried about Nicks, I think he's a top 10 WR going forward. The Giants didn't look impressive but Nicks came away from the game healthy. And lets remember that he had a short training camp while getting his leg to heal correctly.
Heck, in a crazy world you might even be able to offer up Kevin Ogletree…
In a more real world scenario, someone might take Kenny Britt, since he already has Nicks' week one production in the bank and Britt is only suspended one game. Just play your cards right and highlight Britt's first two games from last season.
In a league where you can trade future draft picks, maybe offer the owner an upgrade in next years draft with a mediocre WR like…
View original post 7 more words